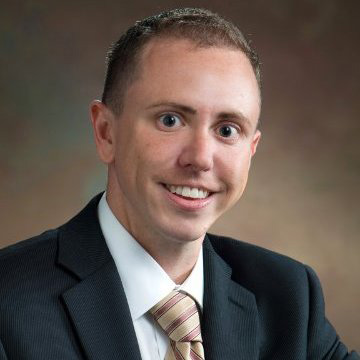 I have over 11 years of professional experience in developing online marketing solutions for health care organizations. Professionally, I am the lead of digital marketing for Texas Children's Cancer and Hematology Centers, the largest pediatric cancer center in the United States, ranked #2 by US News and World Report. My efforts have led to the engagement of web audiences via 7 public websites, 13 intranet sites, social media platforms and advising our core non-profit foundations. My knowledge of SEO, SEM and content strategy have been the propeller for my success in online marketing.
Persistence per·sist·ence/ pərˈsistəns
n. firm or obstinate continuance in a course of action in spite of difficulty or opposition.
Education
South Texas College of Law (August 2010 – December 2014)
Doctor of Jurisprudence (J.D.)
Member, American Bar Association (ABA)
Member, Student Bar Association (SBA)
University of Houston (2002-2007)
Bachelor of Arts (B.A.), English, with emphasis in Creative Writing
Alumni, The Honors College
Graduate, Member of the Honors College with University Honors, &
Nominee, Outstanding Senior Honors Thesis Award
Activities and Societies:
The Honors College, GLOBAL, UH Writing Center
Memberships
Student Member, American Bar Association
Member, Historic Houston
Member, Galveston Historical Foundation
Visionary Accomplishments
Pioneered the first officially recognized Facebook page at Texas Children's Hospital: Texas Children's Cancer Center Facebook page
Designed the Texas Children's Cancer and Hematology Centers logo, based upon the typeface of Texas Children's Hospital and our previous logo, which was approved by the Department of Marketing and Public Relations, Texas Children's Hospital
Enforces hospital branding and marketing standards within my department
Developed the first media asset management system for the largest children's cancer center in the United States
Effectively doubled image download speed for website visitor sessions by implementing web-focused image optimization workflows within Adobe media softwares, thereby reducing image upload preparation times by over 500%*
Developed strict media resolution and optimization standards in accordance with organizational guidelines to enhance quality standards of print and digital media
Encouraged clinical team leaders to develop a pro-active enthusiasm for developing online web content by demonstrating the positive correlation between new content and visitor traffic. Faculty members exhibit an overall rise in appreciation for using the internet as both an educational and informational tool.
Initiated advanced practice providers and nursing leaders to gather all institutional pediatric hematology-oncology brochures and patient information sheets, numbering into the 1,000s, in an ongoing project to establish policies and procedures for practitioner-approved online patient resources
Communicates with leadership in development, marketing, and public relations at both Texas Children's Hospital and Baylor College of Medicine
* calculated based upon the difference between single-image optimization processing time in Adobe Photoshop CS6 vs. pre-defined batch image export processes in Adobe Bridge CS6, 2013
Evidentiary Success of Expert Efficiency Practices
Responsible for over 3,000 pages of online content, thereby demonstrating expert self-management skills
Increased workflow speed for repeating tasks nearly 300% by utilizing software shortcuts and clever project workflow techniques
Implemented a state-of-the-art CMS, transferred existing content, and launched a website containing over 16,000 media, page, news, and style units, which was formerly managed by an entire team, single-handedly, in just shy of 2 months
Implemented direct 301 redirects for over 45,650 webpage duplicates in only 3 days. Pages were directed to the appropriate canonical urls to eliminate SEO-damaging duplicates. Within 2 weeks, 50,000 redirects had been successfully implemented.*
* Displayed unprecedented coding success by utilizing Apache mod_rewrites, without having any prior experience. Further review and optimization yielded a config file that was only 43 Kb without compression! Despite the hurdle of having to execute this in a production environment, no negative visitor impact was detected in our analytics analysis.
Advanced Search Engine Optimization Techniques
Tripled website visitor traffic
Implemented website analytics platforms
Advocated social media adoption by healthcare institutions
Assisted in developing of the hospital's Social Media Policy: evaluated the Social Media Policies of other pediatric healthcare institutions in the U.S., identified potential problem areas
Envisioned and Implemented Shared Knowledge-bases for Vital Documents
Revitalized our department's intranet site to create a central location for employees to access vital business documents.
Appointed the lead contact for team site planning and development. Sharepoint is now a foundational tool for our department that allows us to disburse 1,000s of vital business documents.
Developed an e-storage database and management tool, which provides a centralized access point to upload, store, and retrieve an assortment of medical credentials for < 130 clinicians. Automated expiration alerts provide an easy way for our department to efficiently manage licenses, which are required for doctors and APPs.
Areas of Expertise
SEO
SEM
Efficiency
Web Usability
UX Design
Content strategy
Google Analytics
Marketing/branding
Graphic Design
Photography
Typography
Brochure Design
Digital Asset Management
HIPPA Compliance
Internet Law / IT Law
Professional Experience
Lead, Digital Marketing
Cancer and Hematology Centers
Texas Children's Hospital
Website Designer
Department of Pediatrics,
Section of Hematology-Oncology,
Baylor College of Medicine
I oversee the overall creation, framework and development of all websites for Texas Children's Cancer and Hematology Centers. My extensive knowledge of digital project planning has allowed me to develop an exceptional reputation among leadership throughout Texas Children's Hospital and Baylor College of Medicine. To see an example of my work, visit txch.org.
Web Applications Analyst I **
Baylor College of Medicine
June 2010 – Present (3 years)
My goal is to give Texas Children's Cancer and Hematology Centers a refreshing online image that reflects our state-of-the-art treatment centers in a way that captures the attention of a diverse target audience. I oversee the planning, development, SEO practices, and statistical data analysis of our websites.
Oftentimes, seemingly simple tasks can be more time consuming than one might anticipate. My interest in efficiency and productivity developed when I began going to law school while retaining a full-time salaried position with hours ranging from 40-60 hours/week.
August 2013 to December 2013: I personally oversaw the implementation of a cutting-edge website content management system in August 2013. As a result, our website set a new standard for our online marketing goals at the largest pediatric cancer center in the United States. As of December 2013, visitor traffic has almost doubled and continues to display a steady positive growth.
January 2013 to August 2013: I proposed a project to adopt a state-of-the-art content management system (CMS). My belief was that transferring our site into the new CMS would 1) Increase visitor traffic; 2) Make content updates quick and easy to do 3) Allow our department to control all aspects of the website, including the scripts, the server, the updates, the add-on plugins, and the design; and, 4) Set a foundation upon which we could actively develop a more tailored experience to our users, without the burden of delay associated with routing the developer work through another department. The proposal was supported whole-heartedly by the IT and Web Services departments from the 2 major institutions that our site was connected to (both are nationally-recognized institutions in the Texas Medical Center).
August 2011 to April 2012: Deployed a new website for txch.org using the MURA CMS. At the time, our website hosting was handled by another department, which required that that we use a Coldfusion-based CMS. In conjunction with the successful deployment of our new website, I  coordinated the implementation of a new web domain, which affected our website and email addresses. This required me to communicate with Information Services and director-level exchange services administrators to disburse new email addresses to < 750 employees. Our goal was to ensure minimal service disruption during the transition. The project was an overwhelming success.
Web Production Specialist
Baylor College of Medicine
June 2008 – June 2010 (2 years)
As a Web Production Specialist, I was responsible for developing and updating the content for txch.org and 7 other websites. I implemented Google Analytics to monitor visitor traffic and statistical outcomes amongst our website visitors. My aggressive focus on search engine optimization resulted in a 200% rise in page views over a 2-year period.
I targeted social media marketing, an endeavor which required us to demonstrate that patient privacy can be maintained in an online forum. After obtaining approval from our compliance department, I single-handedly launched the first official Facebook page at Texas Children's Hospital, which represented the Texas Children's Cancer and Hematology Centers. My experience managing the TXCH Facebook page allowed me to participate in the development of the social media policy at Texas Children's Hospital. In this regard, I researched and collected social media policies from pediatric hospitals throughout the nation and advised committee members of areas of potential concern.
Administrative Support Coordinator III
Baylor College of Medicine
June 2007 – June 2008 (1 year)
As an Administrative Support Coordinator III, I was responsible for 1) collaborating with the Director of Clinical Operations, Quality and Safety at Texas Children's Cancer and Hematology Centers, and 2) maintaining the content of our website. The poor state of the U.S. economy and the lack of entry-level jobs in the market for college graduates made this an opportunity to begin working in a salaried position with benefits. My commitment and hard work immediately paid off as I began to demonstrate my ability to follow through with complex projects. I used these projects as building blocks to broaden my career opportunities.
I oversaw the development of our monthly clinic schedule and our monthly inpatient physician and fellow on-call schedules, which required me to communicate effectively with our physician team leaders. I created unique online tools to manage and update these schedules, which increased the efficiency and accuracy of the clinical scheduling system substantially. The online availability of up-to-the minute updates was praised by our faculty and led to an increased awareness of our clinic rotations among our physician providers.
I successfully implemented the emergency rotations of our physicians and nurse practitioners under the oversight of our Clinic Chief. This resulted in a reliable continuity of care during Hurricane Ike.
Project Summaries
Ongoing: txch.org
The Design Goal: Create a refreshing online image that reflects the optimistic spirit of Texas Children's Cancer and Hematology Centers.
The Challenge: Capture a diverse target audience of patients, families, clinicians, and research-scientists. addressing  a refreshing online image that reflects our state-of-the-art treatment centers in a way that captures the attention of a diverse target audience. In collaboration with Program Director and faculty members, I oversee the planning, development, Search Engine Optimization (SEO), and statistical data analysis' of our website.
Launched new platform for txch.org
August 2013
Incorporated 'must-have' website features that were unsupported on previous platforms (i.e. broken link checkers, malware scanners, category filters, tags, versioning, drag-and-drop navigation menus, and much more)
Transferred operations to a more accessible web host, thus allowing myself and future developers to access the core site stylesheets, templates, and code.
Independently and aggressively targeted the website growth, appearance, and marketing.
Gained Support to Transfer Websites to a State-of-the-Art Platform
May 2013
Due in part to a meticulously-crafted persuasive argument, I was able to gain the support of senior leadership from a multitude of departments throughout both Baylor College of Medicine and Texas Children's Hospital to develop an entirely new website from the ground-up. I attacked the project with vigor– expending 65-80 hours/week during the summer of 2013.
Transferred website content to MURA, a Coldfusion-based CMS
January 2012 to September 2012
I structured and implemented modern url standards to more effectively organize the site hierarchy. The new tool allowed me to add RSS feeds, lightbox galleries, and auto-populating news reels to txch.org. Although those elements may seem rudimentary, it was a giant step forward in comparison to the previous generations of the site.
Coordinated Operations to release new email domains for over 800 employees
January 2012 to April 2012
Coordinated operations of an inter-institutional initiative between the Center for Collaborative and Interactive Technologies (CCIT) at Baylor College of Medicine, and Exchange Network Administrators from the Texas Children's Hospital Information Services Department. I communicated with Exchange Network Administrators to coordinate the disbursement of new email addresses to nearly 800 employees. Our goal was to ensure minimal service disruptions during the transition. The project was an overwhelming success. This project granted me the privilege of establishing strong working relationships with top leaders at both institutions.
Skills & Expertise
Website Development
WordPress Security
Website Standards/Best Practices
Search Engine Optimization*
Keyword Research
Graphic Design
Content Development*
File Management*
Social Media Marketing*
User Interface Design (UIX)
Typography*
Document Management
Image Optimization
Content Management
e-Philanthropy
Visitor Tracking
Google Adwords (limited experience)
Web Server Configuration
Domain Acquisition
Publication/Print Design*
Robots.txt
Retina Graphics
Typography*
Digital Photography*
Photo Retouching*
Technical Writing
Software and Developer Applications
Adobe Creative Suite
Google Analytics
Microsoft Sharepoint (user, not developer)
Facebook Developers
Google Adwords
various FTP Clients
Google API
Content Management Systems (CMS)
Drupal
WordPress
MURA (Coldfusion CMS)
Web and Programming Languages
HTML
CSS
PHP
Javascript
JQuery
Apache: mod_rewrite
Wikitext
Honors and Awards
Department Site of the Year Award Recipient, granted by the Web Services Division of the Department of Information Services and Technology, Texas Children's Hospital